Relevant life insurance and personal life insurance exist to fulfil similar outcomes for those involved in the policy – to provide a lump sum payment when you die. The framework for these forms of cover is quite different though, as is the way they work. Other aspects of these types of insurance, such as the costs and premiums paid, are quite different too. So in this article, we're going to look at relevant life insurance vs life insurance to understand how they work.
Relevant life insurance vs life insurance: what's the difference?
At their core, relevant life insurance and life insurance do the same thing – offer payment in the event of your death. However, relevant life insurance is a type of cover set up by an employer and is only applicable if an employer-employee relationship exists. Relevant life cover can also provide substantial premium savings in comparison to personal life cover.

The reason for the savings offered by relevant life insurance is that the policies stem from the employer rather than an individual. Individuals take personal life insurance out of their own pocket, which includes tax and National Insurance contributions. Relevant life cover doesn't deal with this though, as HMRC allows companies to deduct the costs as a business expense.
What is personal life insurance?
Personal life insurance is a form of insurance you take out on your own behalf to provide your family with a lump sum payment following your death. There are a variety of different options available with this type of policy, so it's important you carefully assess different plans to suit your needs and circumstances.

In most cases, life insurance pays out a lump sum payment or standardised payments following your death. This ensures that those you care for, such as dependents or partners, have financial support following your death. The amount they receive depends on how much cover you take out.

You also have a lot of say about how the money gets paid out and what the payments go towards, such as mortgage payments. There are two main categories of life insurance, which includes:.
Term life insurance
Term life insurance policies cover a fixed period of time that accounts for the overall term of the policy. This is typically five, ten or 25 years. These policies will only pay out if you die during the policy term. There are three distinct types of term life insurance cover, which includes:
Level: This is paid as a lump sum if you die during the term of the policy. The cover remains the same throughout the policy and it's arguably the most straightforward option.
Decreasing: This is a policy where the level of cover diminishes year-on-year. Its aim is to work with things like mortgage repayments, as the balance of the loan drops over time.
Increasing: This type of policy increases over the term of the policy to factor in the raising costs of inflation.
Whole of life insurance
Whole of life insurance policies are designed to offer payouts at any point during the policy if you die. As long as you keep up with payments, when you pass on the policy will offer a payout. They're typically used to cover costs associated with funerals or as part of inheritance tax planning.

These policies also tend to be more expensive than term life policies as they span your lifetime. There's also the risk that you live longer than you initially expected, which means you pay considerably more than you get out.
What is relevant life insurance?
Relevant life insurance is a different type of cover that stems from your employer, rather than you taking it out yourself. It's a good option due to its tax efficiency, as you don't have to worry about paying National Insurance contributions or other forms of tax on it. Provided there's an employer-employee relationship, this type of cover is available for everyone. It's most commonly brought into a company when there isn't enough staff to justify a group life insurance scheme.
Premiums for this type of insurance can be drastically cheaper than a personal life insurance policy because it circumvents the income tax, national insurance tax and corporation tax payments.
Conclusion
Finding the right insurance cover for your needs can be difficult, as things like relevant life insurance vs life insurance seem quite similar at first glance. To help you find the best solution, get in touch with us today at WIS Business Protection and we can help you find the perfect insurance solution for your needs.
About WIS Business Protection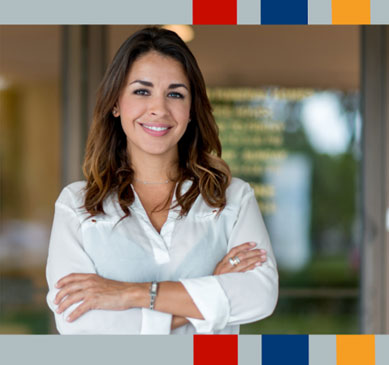 WIS Business Protection is the leading provider of insurance advisory and support services in the UK. We help individuals and businesses find the best deals on insurance products and provide expert advice on the most suitable cover for their needs. Our specialist team has a wealth of experience in the insurance industry, and we are passionate about providing our clients with the best possible service.