Introduction
Key man insurance, also known as key person insurance, is an insurance policy that you can take out on a specific employee of your business. The policy pays out money if that employee dies or becomes sick. This protects the business from losing money if they have to replace this person and their duties with someone who may not be as good at them, or who will cost more for the same output. Key man policies are usually taken out by larger companies, but there are some smaller ones around too.

In this article, we're going to look into what key man insurance is and learn if you pay VAT on key man insurance.
Do you pay VAT on key man insurance?
You don't pay value-added tax (VAT) on key man insurance payouts or premiums. Key man insurance payouts are not VATable because it provides non-taxable benefits. Key man insurance is not a form of employee reward but may be one of the reasons why your business has been successful in the past, but it should not be seen as an expense.

Key man insurance is considered by HMRC to provide non-taxable benefits and this means that you are not required to pay VAT on any premiums or policies relating to key man protection.
Key man insurance is there to protect your business
Key man insurance is a type of business life insurance that covers the loss of an employee who has been identified as vital to your company's success. The policy is designed to cover the financial loss of losing a vital employee to death or critical illness.

The money can be used to help replace lost revenue from these employees until replacements can be hired and trained or until other arrangements are made. The costs associated with replacing these positions may include hiring fees; training costs; advertising expenses; relocation fees (if applicable); travel expenses (if applicable) and other work-related costs.
The business can use the money however it chooses
The business receives the money, and after that can do whatever it wants to with it. In most cases, however, businesses will use the funds as follows:
• To hire a new employee or pay an outgoing one (not a key man) who is leaving.
• To pay bonuses or dividends.
• To invest in new equipment or other capital items for the business—which could include investing in another company (e.g., buying stock).
• To pay off debt or clear credit lines.
Conclusion
VAT on key man insurance is a hot topic, and it's one that both employers and employees need to be aware of. If you'd like to learn more about key man insurance, or other forms of protection for your business, contact our team at WIS Business Protection for more information.
About WIS Business Protection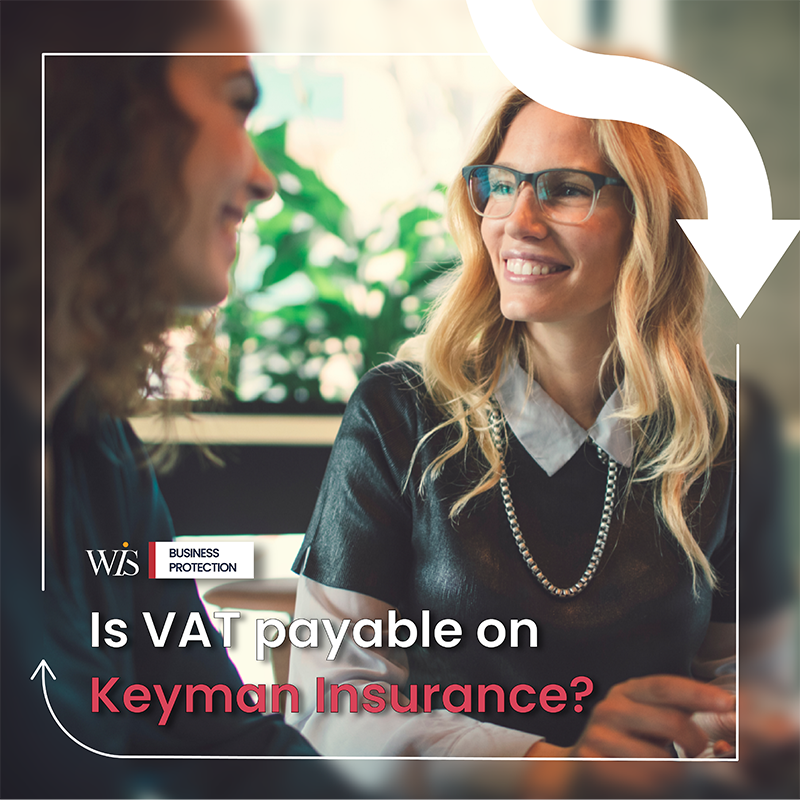 WIS Business Protection is the leading provider of insurance advisory and support services in the UK. We help individuals and businesses find the best deals on insurance products and provide expert advice on the most suitable cover for their needs. Our specialist team has a wealth of experience in the insurance industry, and we are passionate about providing our clients with the best possible service.