Although every employee in a company plays a vital role in the overall success of the firm, there will always be specific essential staff whose loss or absence would have significant adverse effects on the entire business and profits. A key person insurance cover helps to financially protect companies against losing such an essential team member. It is often known as business life insurance since the company will receive compensation if their key man cannot work anymore due to illness, death, or even disability.
Why key person insurance is important
Most businesses in the UK depend on a few influential decision-makers in their firms to sustain growth and capitalise on profits. The massive value of such people with their dedication, experience, and unique skill sets is immeasurable. A business losing these key people would likely lead to a huge revenue loss. In such a case, getting a lump sum payment courtesy of key person insurance can help avoid financial losses and guarantee that your firm bounces back after that staff loss. According to the ABI, insurers are processing claims of more than £22m every day to companies across the UK through business protection policies to achieve better business continuity.
Who is a key person in key person insurance?
The key person in key man insurance or key person insurance is the individual whose critical illness, disability, or death would likely have a massive negative impact on the company's future profits. In any business, one person is considered as 'key' and must be covered by the relevant business life insurance. Examples of key persons include the business founder, CEO, high-performing business development executive or salesperson, and other senior employees with business-vital responsibilities like product designers, head engineers, or IT managers.

You can quickly determine a key person in a business by asking the following questions:
• Would the absence of that person cause the company to lose client orders?
• Is there any overdraft or loan that depends on that key person?
• Would the death of that person negatively affect ongoing projects or business expansion?
• Would the firm miss the management or administrative contribution of that key person?
• Would suppliers harden their credit terms or halt expected deals due to the loss of that person?
• What does key person insurance cover?

The key man insurance coverage varies between businesses since each company has unique needs and requires customised business protection insurance. An important factor in determining coverage is the key individual's annual salary. A general rule is to multiply the salary of your key person by five to determine the minimum protection level your business requires. For instance, a director earning £100,000 should have a key man insurance cover of at least £500,000 in the unfortunate event of illness or death.

Here are other critical considerations when determining the executive income protection for your key man:
• How much profit does the key man generate? The more significant the contribution to the overall profits of the business, the more key man insurance coverage you need.
• Does the company have outstanding debts that must be covered? The insurance payout can cover those debts and maintain business continuity.
• Are there key suppliers or clients that depend on the relationship with your key person? The absence can affect business growth due to lost revenue when a key person dies and must be factored in when determining insurance coverage.
• What would be the business cost of replacing the key person? Figure out the recruitment costs to determine the level of key man insurance coverage needed for your business.

Businesses become incredibly vulnerable when they lose their key person, mainly because it can affect their overall profitability. Having the necessary business income protection in the form of key person insurance can help protect the business and mitigate risks related to disruptions of operation. It helps to protect against profit loss, high recruitment costs, and outstanding debts and generally maintains the viability of a company's finances.
Conclusion
The overall cost and coverage of key person insurance will vary depending on several factors, ranging from the insurance firm, the key person to get the insurance and the level of insurance. Here at WIS Business Protection, we strive to help businesses and individuals find the best business protection insurance deals to guarantee your company can have a profitable and secure future. Contact us to find out more about key man insurance.
About WIS Business Protection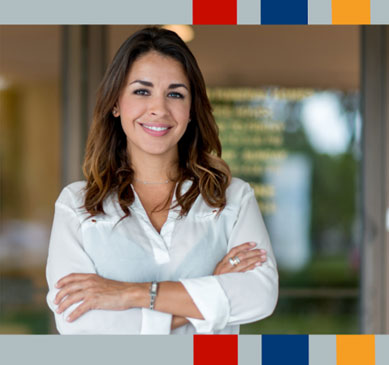 WIS Business Protection is the leading provider of insurance advisory and support services in the UK. We help individuals and businesses find the best deals on insurance products and provide expert advice on the most suitable cover for their needs. Our specialist team has a wealth of experience in the insurance industry, and we are passionate about providing our clients with the best possible service.