Private medical insurance is a notable employee perk that business owners can use to entice and retain employees. Traditionally, only large corporations offered this benefit, but now, small to medium-sized businesses also offer health insurance coverage to their employees. Medical insurance offers considerable benefits to your employees and your business.
The benefits for your employees include the following:
More personalised medical care for employees, suited to their unique preferences.

Shorter treatment waiting times along with more accessible hospitalisation hours.

Access to higher healthcare standards for diverse health conditions and illnesses, including musculoskeletal conditions and mental health.

Some business medical insurance policies even extend coverage to family members.
As a small business or medium-sized firm, you could also benefit from offering a group medical insurance policy in the following ways:
Your employees are not restricted by NHS wait lists. Therefore, they can recover quickly and return to their workstations.

It minimises disruptions since staff can consult a doctor at a more convenient time, e.g., outside regular work hours.

Research from ABI shows that providing well-being and health benefits at work can significantly boost productivity.

It allows businesses to attract top talent and also improves retention.
What does business medical insurance cost?
The cost of group medical insurance policies typically starts at roughly £250 annually per employee, but some can go as high as £1,000. Several factors will influence how much premium your business pays, and they include:

Company size
A company with many employees covered under medical insurance will likely pay lower premiums per employee. Small businesses will likely pay slightly higher costs since they have fewer employees.

Average age
A business with younger staff members can benefit from cheaper coverage when looking for a relevant medical insurance plan. When purchasing group coverage, the premiums are calculated by considering the average employee age.

Scope of coverage
Various levels of medical insurance coverage are available, ranging from basic and medium to comprehensive coverage. Basic coverage is usually cheaper, while comprehensive coverage is more expensive and will require higher insurance premiums.

Occupation type
The specific work that your staff does will influence their risk of getting injured or ill, which is why it is also considered in any business life insurance product. That means businesses that engage in relatively risky work where employers have a higher chance of claiming medical insurance will have to pay higher premiums.

Location
The other notable factor that affects business medical insurance costs is location. That is because getting medical treatment in locations like London can often be expensive.

The excess payment
Your employees will need to pay an additional excess payment during treatment. If the excess amount is high, then the premiums will be lower.
How many staff does a business need to use group medical insurance?
A business requires a minimum of two employees to register for a group medical insurance cover. Besides health insurance, you can get various other types of business protection insurance, like key person insurance and executive income protection, to entice top talent into joining your firm.
Tips when purchasing medical insurance for your employees
Here are a few practical tips when purchasing medical insurance for your business:
Compare policies: Review and compare similar medical insurance policies to ensure you are getting the best deal
Buy adequate coverage: Consider buying enough coverage that will sufficiently cover all your employees
Know the coverage exclusions: Inform your employees of all exclusions in the medical insurance policy to manage their expectations
Conclusion
Business medical insurance is an excellent financial benefit you can provide your employees to thank them for their service. Providing medical insurance to your staff guarantees a comfortable work environment that will help you attract the best talent your firm needs to flourish while improving overall productivity and employee satisfaction. Get in touch to learn more about business medical insurance and other essential covers like key man insurance, self-employed income protection insurance and shareholder protection.
About WIS Business Protection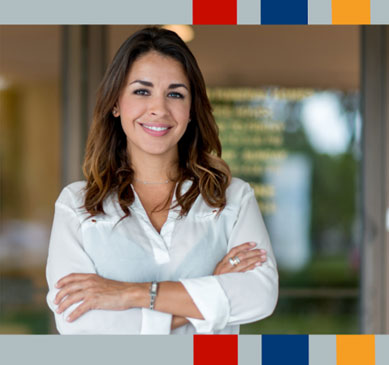 WIS Business Protection is the leading provider of insurance advisory and support services in the UK. We help individuals and businesses find the best deals on insurance products and provide expert advice on the most suitable cover for their needs. Our specialist team has a wealth of experience in the insurance industry, and we are passionate about providing our clients with the best possible service.