Being a business owner comes with a myriad of responsibilities, from overseeing day-to-day operations and managing staff to executing long-term strategies. However, amidst all these tasks, owners often neglect their personal financial protection. Executive income protection emerges as a solution that shields business owners from potential income loss. This article delves into the details of this type of insurance, explaining its importance and how it provides a safety net for those at the helm of a business.
Understanding Executive Income Protection
Executive income protection is an insurance policy designed to pay out a monthly income if the insured, often a business owner or high-level executive, is unable to work due to illness or injury. While it shares similarities with personal income protection, executive income protection is typically paid for by the business and can be tailored to provide additional benefits suitable for business owners and executives.
Financial Security During Unforeseen Circumstances
If there's one thing to expect from running a business, it's the unpredictable nature of things. From bouts of illness to personal issues, there are plenty of reasons why your business might deal with unforeseen circumstances. Executive income protection can help here in a few ways:
Protecting Your Personal Livelihood
The most prominent advantage of this coverage is the financial safeguard it offers. Business owners, like any individual, have personal financial obligations – mortgages, bills, and other commitments. Should they fall ill or get injured, the continuous inflow from this insurance can help them meet these obligations without depleting savings or other assets.
A Safety Net for Business Operations
Business owners aren't just responsible for themselves. Their absence can disrupt operations, reduce morale, and impact revenues. With executive income protection, a business owner has the financial support to hire an interim manager or address immediate financial challenges, ensuring the company remains stable.
Tailored Benefits for Executives
Executive income protection is designed with senior positions at your business in mind. As a result, there are certain benefits that you might also enjoy with this type of coverage:
Tax-Efficiency
Since the premiums are usually paid by the business, they can be treated as a tax-deductible expense, leading to potential tax savings. However, it's crucial to consult with a tax specialist to understand specific implications fully.
Additional Benefits
Many executive income protection policies offer additional perks such as rehabilitation support, counselling services, and access to medical specialists. Executive Income Protection policies also allow the option to cover the employee's NI and Pension contributions. These features not only support a faster recovery but also contribute to the overall well-being of the insured.
Continuity and Succession Planning
When it comes to the long-term plans for your business, the importance of succession planning shouldn't be underestimated. Executive income protection can help keep your business moving throughout this transitory period in a few ways:
Smooth Transition
A prolonged absence without a plan can lead to chaos. Executive income protection ensures that resources are available for the company to manage this transitional phase, whether it's hiring temporary leadership or providing training to up-and-coming leaders.
Attracting and Retaining Talent
Executive income protection can also work as a benefit that helps to attract and retain top talent for your business. Here's how:
Enhancing the Compensation Package
Offering this coverage as part of the executive compensation package can make a position more appealing to potential hires. It signals that the company values its leadership team and is prepared to invest in their well-being and security.
Promoting Loyalty
Knowing that they are protected can lead to increased loyalty among executives. It reduces the allure of jumping ship for a seemingly better offer, as they recognise the value of long-term protection.
Peace of Mind for Stakeholders
Finally, executive income protection helps provide peace of mind to key stakeholders in the business. It does this by offering:
Reassurance for Investors
Shareholders and investors are always keen on risk management strategies within a business. Knowing that there's a plan in place to handle the unexpected absence of a business leader can instil confidence in the company's foresight and stability.
Support for Family and Loved Ones
Executive income protection also provides reassurance to an executive's family. They have the peace of mind knowing that should something happen, there's a financial safety net in place, reducing stress during already challenging times allowing the employee to focus on their recovery.
Be Prepared With Executive Income Protection
Executive Income Protection stands as a testament to the saying, "Hope for the best, prepare for the worst." While no business owner anticipates a situation where they cannot lead their venture, being prepared for such eventualities is prudent. With this type of coverage, business owners not only protect their personal financial landscape but also ensure that the business they've worked so hard to build remains resilient in their absence. It's an investment in personal security, business continuity, and the well-being of all stakeholders involved.
If you're interested in executive income protection, or would like to know more about which insurance policy is right for you, please contact our team at WIS Business Protection today.
About WIS Business Protection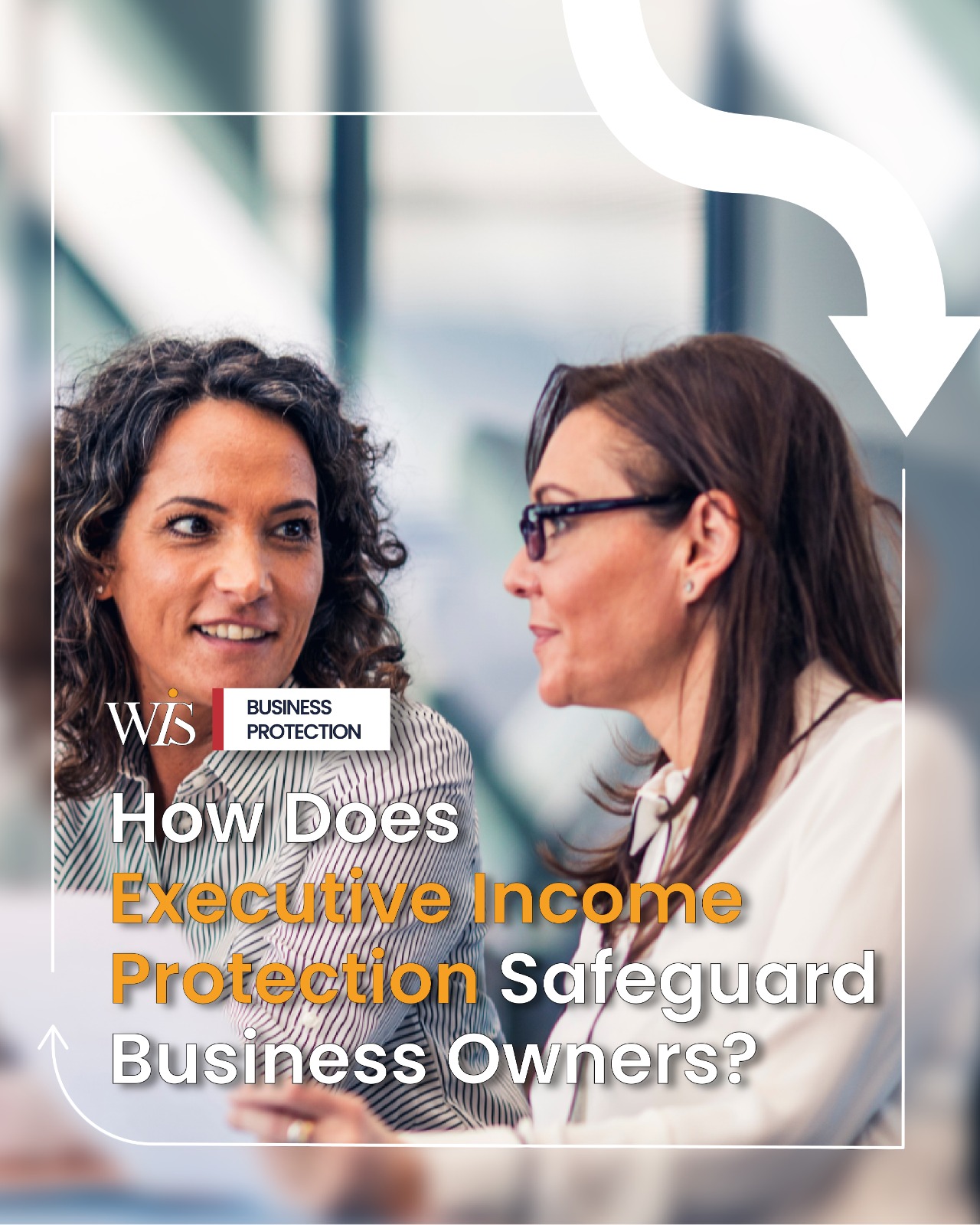 WIS Business Protection is the leading provider of insurance advisory and support services in the UK. We help individuals and businesses find the best deals on insurance products and provide expert advice on the most suitable cover for their needs. Our specialist team has a wealth of experience in the insurance industry, and we are passionate about providing our clients with the best possible service.