The accounting profession has always been perceived as the domain of balance sheets, profit and loss statements, and tax returns. However, the modern accountant's role is evolving to include a wider range of financial services. One such service is business protection. As businesses face multifaceted challenges, offering business protection becomes not just an additional service but a critical one. If you're an accountant interested in expanding their services to include business protection, this article will discuss how a WIS partnership can help.
Why Business Protection is Critical
Business protection is all about safeguarding the vital components of a business, be it the key people, assets, or profits. In unforeseen situations, such as the untimely death or critical illness of a significant individual, or unexpected financial difficulties, business protection policies provide the necessary financial support to help a business survive and recover. And who better to advise clients about this protection than their trusted accountant?
Partnering with WIS Business Protection
Recognising the pivotal role accountants can play in this space, WIS Business Protection has designed a partnership program specifically for accountancy firms. This initiative equips firms with the tools, training, and compliance oversight they need to seamlessly integrate business protection into their suite of services. Through our guidance and support, you'll be able to offer a more diverse package of financial services for your clients, bringing more revenue opportunities along the way. Here's how we help:
Training
Upon embarking on a partnership with WIS Business Protection, accountancy firms are provided with comprehensive training to become holistic protection advisors. This equips professionals with the knowledge they need to not only understand specialised insurance policies but also to educate and advise their clients effectively.
Compliance Monitoring
Given the sensitive nature of insurance and the regulatory landscape that surrounds it, compliance is paramount. With WIS overseeing the compliance aspect, accountancy firms can be assured that they are always in line with current regulations. This not only cultivates confidence in the firms but also in their clients.
Tailored Suitability Reports
Each business is unique, and so are its protection needs. WIS provides accountancy firms with tailored suitability reports for each client. These reports take into consideration the specific needs and nuances of the business, ensuring that the advised protection policies are perfectly aligned with the company's requirements.
Diverse Business Protection Offerings
With the WIS partnership, accountants can delve into various forms of business protection, tailoring their advisory services to the client's specific needs and becoming a holistic protection advisor. We've found great success in this area, and are now offering our expertise to help you find that same level of success through a WIS partnership. Some of the additional services we can help you offer includes:

Offer More to Your Clients With a WIS Partnership
Accountants are in a unique position to offer holistic advisory services. Their deep understanding of a business's financials combined with the business protection tools provided by WIS Business Protection ensures that they can offer invaluable advice and protection to businesses in uncertain times. This partnership doesn't just diversify the services of an accountancy firm, but it enhances the firm's value proposition, ensuring that businesses are not only profitable but protected too.
If you'd like to learn more about our WIS partnership, or have any other questions about how we can help your accountancy practice thrive, please contact our team at WIS Business Protection today.
About WIS Business Protection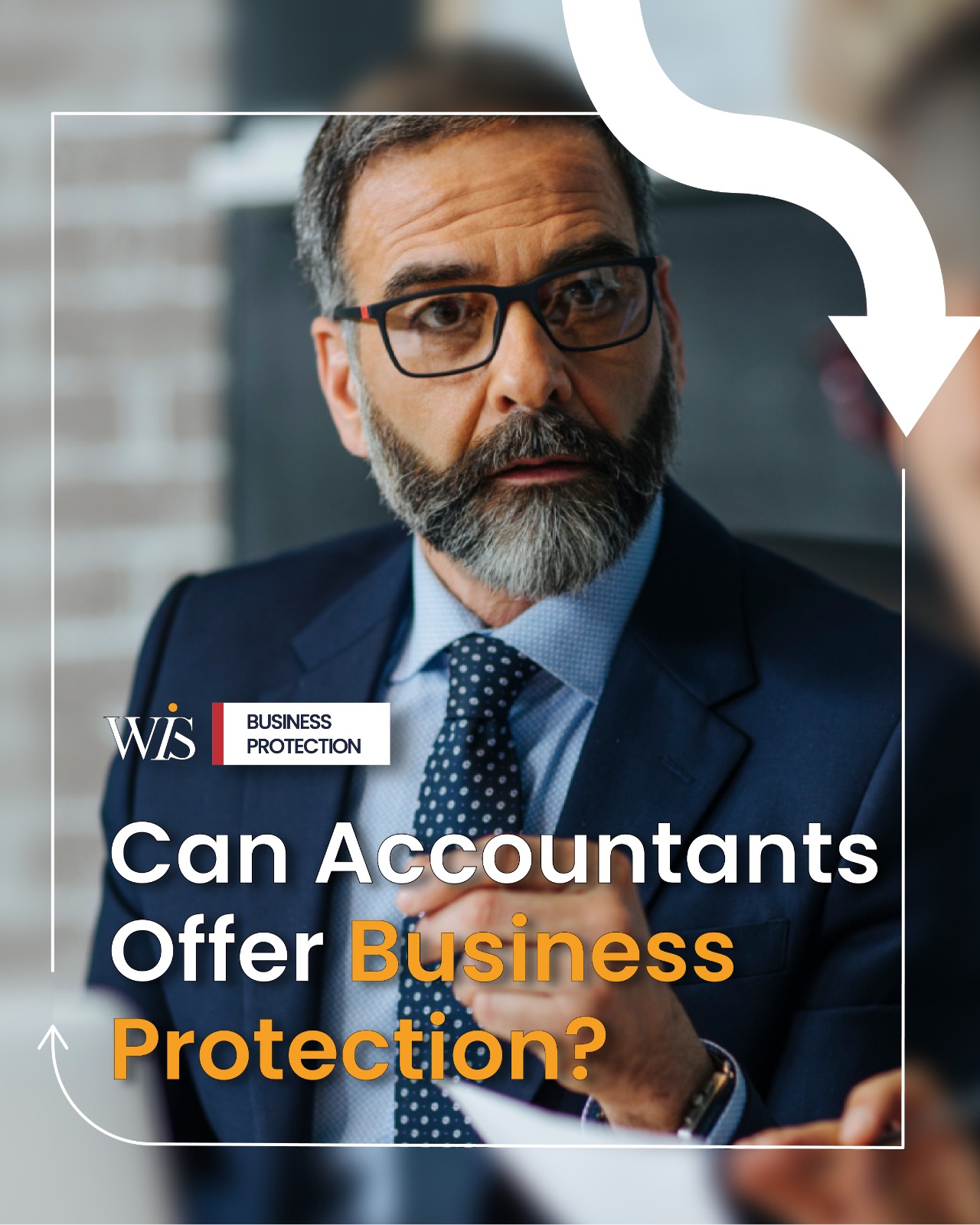 WIS Business Protection is the leading provider of insurance advisory and support services in the UK. We help individuals and businesses find the best deals on insurance products and provide expert advice on the most suitable cover for their needs. Our specialist team has a wealth of experience in the insurance industry, and we are passionate about providing our clients with the best possible service.